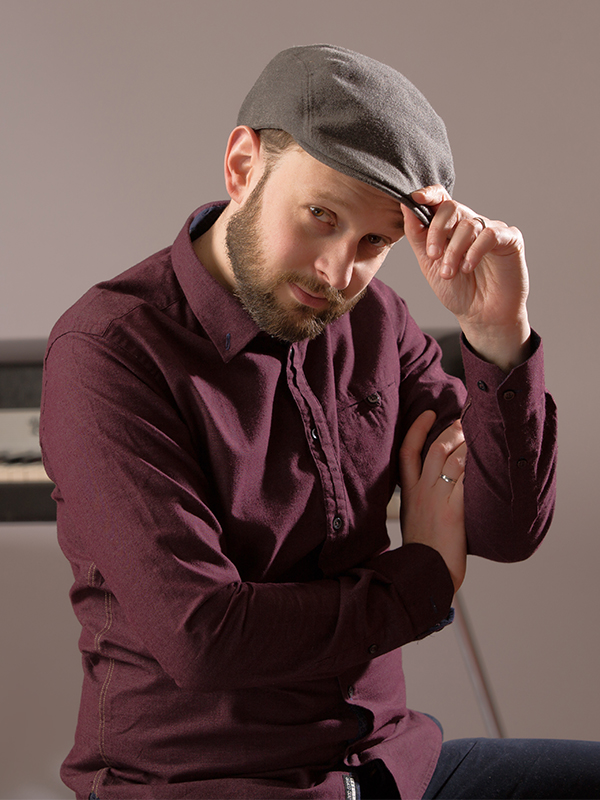 Keyboardist Oli Silk is the UK's Smooth Jazz Ambassador!
He began writing and recording music as part of jazz funk duo 'Sugar and Silk' in the late 1990's. The pair released 2 albums to much European acclaim and this grabbed the attention of Trippin'N'Rhythm Records' CEO Les Cutmore who signed Oli on a multi-album deal which first gave us his debut solo CD 'So Many Ways' in 2006.
Fast forward just over a decade, and Oli now has 5 CD's to his name, all under the Trippin'N'Rhythm label. The most recent, released in July 2016 is entitled 'Where I Left Off' and the first single, top 10 Billboard hit 'Take Me Away' features one of Oli's musical mentors and pals Peter White on guitar. Oli has had many chart topping radio singles over the years, most notably one of the biggest hits of 2009 'Chill Or Be Chilled', and also the 2014 number one hit featuring bassist Julian Vaughn 'At Your Service'.
Oli remains one of the most dynamic and energetic keyboardists in the genre, and his unique mix of jazzy instrumentals, funky vocal cuts and down right dirty ol' school keytar and vocoder, give his live shows that real wow factor and have garnered him a loyal and dedicated US fan-base! Oli has toured his music extensively across the globe, from Mozambique to Australia, Mallorca to Poland, Middle-East to Mid-West. He's also become a regular face on the annual Dave Koz Cruise, as part of the much-loved band of Brits 'The UK Collective'.
Oli's skills as a keys player have made him the UK go-to guy for some of the genre's biggest artists such as Gerald Albright, Chuck Loeb, Boney James, Dave Koz, Euge Groove and Peter White. His credentials as a musical director are also far reaching, most notably for 4 years at the Dubai International Jazz Festival - overseeing some 30+ artists on the Jazz Garden Stage.
When off stage, Oli is a sought-after smooth jazz producer, composer and mix engineer whose recent clients include keyboardists Nicholas Cole and Tim Watson, and saxophonist Michael J Thomas. Oli has also composed music for TV (Oprah Winfrey, MTV, Miami Ink), has produced the audio for countless smartphone gaming apps for Zynga Games, and now works in a freelance capacity; designing music and sound solutions for both online and land-based casino slots.