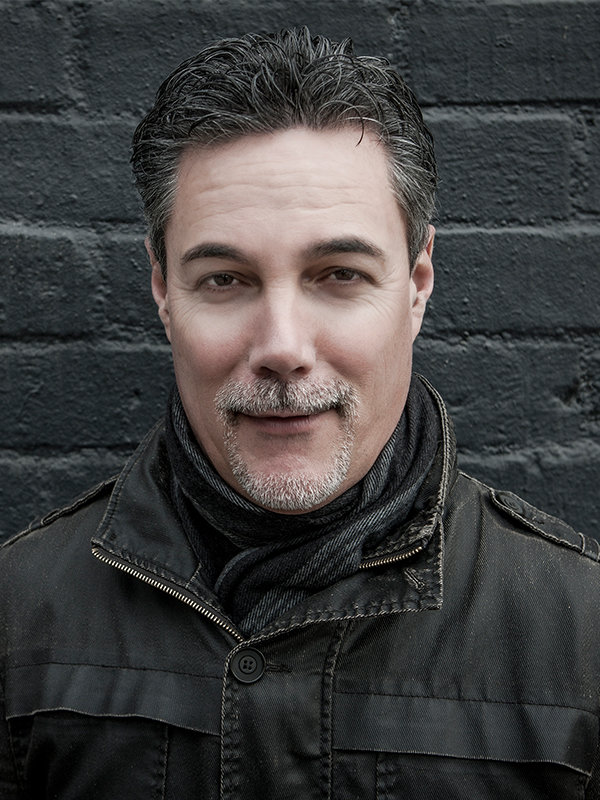 In youth, an air of invincibility pervades our every move, thought and action. As the years tick by, we begin to gain a sense of mortality. Some have gone as far as pondering if there are a fixed number of breaths or heartbeats in a lifetime. Once we encounter the Great Inevitability - the realization that one day our time will come to pass on - which often arrives when faced with the passing of a parent or a close loved one, an awareness that our time on this plane is swiftly fleeting encompasses our being. It's a moment of maturation and how we respond sets the tone for the rest of our life. Do we mourn, mope and meander aimlessly squandering our limited time under the sun or do we celebrate and live fully with hope the infinite beauty and possibilities that exist in each gifted moment in the effort to make every second count?
On keyboardist Patrick Bradley's birthday in 2007, his father passed away. Exactly eleven months later, his mother departed this world. A devout and spiritually-grounded man, Bradley turned to his faith. He introspected and read the book of Ecclesiastes, reflecting on life and his purpose. This period became the foundation from which the songs that comprise his second album, Under The Sun, were spawned.
"The idea behind this record is to enjoy and celebrate life during the brief time we have under the sun pursuing dreams, hopes and aspirations. These songs were written in times of joy, sorrow and triumph, yet all with an eye on eternity. Life is speeding by and my hope is that people take time to prioritize and tend to the important things instead of wasting time frivolously chasing the mad pursuits of this world," said Bradley.
He had already written ten of Under The Sun's eleven songs and sent demos to Jeff Lorber, a jazz fusion keyboard pioneer, songwriter and producer to whom he was introduced through mutual friend, sax sensation Dave Koz. Lorber liked what he heard and agreed to produce the album. He also helped refine and sharpen the writing on eight compositions.
"Jeff (Lorber) really helped hone my craft as a songwriter and a musician. Since we're both keyboardists and he is, after all, a legend, I wondered if I'd be intimidated working with him, but not at all. It was an eye-opening experience and he brought me to another level. He helped me gain greater focus and define the instrumentation to maintain the true feel and emotion of the songs. Jeff noticed my unique style and he didn't want to interfere with it. My sound naturally leans towards fusion and funk," said Bradley, who played piano, organ, keyboards and Moog synthesizers on the album.
"Musically, I want to convey a sense of hope, adventure and advocate trusting the Lord to make our path straight." That goal served as the underlying message of the opening track and first radio single, "Straight Path." Bradley refers to the deep-pocketed cut that has garnered airplay across the nation as his "life verse."
A lilting and joyous love fest with a cascading Bradley piano hook, "Into the Sunset" was written for his wife, Lisa. "The song is about leaving everything behind and riding off into the sunset with the love of your life," Bradley shared. "Michael Thompson's acoustic guitar was totally unexpected and gave the track a very different feel. It gave me a 'Wow!' moment in the studio because it sounded so great."
A mélange of keyboard electronics powers the calculating and computing "A Message," which has a distinctly urban edge. "Jeff and I were in the studio listening to demos of potential songs to record and about seven minutes into one track, Jeff found a short section that caught his attention. That one little section became the basis of the entire song. Once we had that snippet, the rest of the song just fell into place in the studio," Bradley shared.
Seductive and sultry, "Just Let Go" is a dreamy R&B meditation graced with Koz's soothing sax and Irene B's alluring vocals. "For me, this song is about letting go and not worrying about how things will work out," said Bradley. "Collaborating with Irene took the song to a different dimension and Dave (Koz) delivered a masterful performance that sent the song soaring into a new place of beauty and passion. David Mann's brass arrangements were truly remarkable."
Infused with Bradley's enthusiasm for road cycling, he offers a taste of the adrenaline rush experienced while descending a twisty road in a pack on "Slipstream," which includes a lead-out from Braun's flugelhorn and trumpet. "Initially we weren't sure if the solo would be a sax or trumpet, but once we decided on Rick (Braun), he just blew it up!"
The unpredictability of life is the focus of "Time and Chance," which goes for it fearlessly while challenging listeners with astute, shuffling beats and wandering melodies that allow the musicians to toss the ball around the horn with each instrumental voice taking a turn. "Much like the overall theme of the album, 'Time and Chance' delivers the message to live life to the fullest while being unafraid of taking chances. It's a retro fusion cut with a modern sound. It really came to life when Dave Weckl laid down his drum tracks. There are some great horn parts on this cut along with one of my favorite organ solos, which was spontaneous and unplanned," enthused Bradley.
Oozing heaps of fun personality, "Crows on the Lawn" swings while featuring a screaming duet between Bradley's piano and organ and Eric Marienthal's sax. "When you bring in different players like Eric, it enabled me to lay back. When it was time to step up to solo, you could really bring it and crank up the volume."
Written after his father died and dedicated to the memory of both parents, the poignant "Tears from the Sky" is both celebratory and sorrowful. It is the longest composition on the record as Bradley & Company empty the chamber of heartfelt emotion mixed with the glory and elation of a life well-lived. "When it came to solos on the album, I usually approached them with a specific instrument in mind. That sometimes changed in the studio. 'Tears' is one of those instances. Originally I had a sax in mind, but we switched it to a guitar solo played by Dwight Sills. We purposely gave everyone plenty of space and used the solos tastefully. There were no needless notes just to fill in the space. They were all packed with a lot of tension and purpose," described Bradley.
Take a stroll through cosmopolitan Chicago on "Rush Street" and feel the frenetic energy and sense of wonder abound. "This song was inspired by my love for Chicago. I fell in love with the city, people, sports, art and yes, even the food."
The title track cooks from the start with its snappy pace from which Bradley serves feverish piano and rousing organ sermons. "It was a surreal moment trading solos with Jeff, who dished out a smoking Moog solo," said Bradley while not being shy about revealing his status as a long-time Lorber fan.
Exploding into an aggressive progressive rock-jazz fusion jam ignited by Sills' incendiary guitar pyrotechnics, "The Empress of Dalamatia" is a sprawling, audacious and grandiose album closer. "It's my favorite song on the album because stylistically, it's the most musical and is a good showcase of my songwriting abilities. Dwight (Sills) and Michael's (Thompson) guitars brought so much and everything came together great."
Bradley continued, "Lisa and I had the opportunity to visit Croatia, which was very inspiring. The trip came at a very personal time in my life – right before I moved back to L.A. after living for four years away from my wife and family in Chicago. It was during that period while we were doing a long-distance marriage that I wrote most of the music for Under The Sun."
Bradley was born and raised near Los Angeles where he received a cheap organ when he was eight years-old. He taught himself how to play that organ and others at church for seven years before he got serious. He listened to The Beatles and at age 12, he discovered the music of Elton John. Bradley got into the rock scene and then the progressive rock music of Genesis, Yes and Emerson, Lake & Palmer, which became major influences. In college, he undertook his first formal music training: classical music. Yet his interest drifted into the jazz scene and veered back to his roots in fusion where his love for the keyboard artistry of Chick Corea, Herbie Hancock and Lorber again flourished.
After college, Bradley played in a rock band called Joshua that toured Europe after releasing an album, Surrender, on the Polydor label. It was a hard rock band and at 24 years-old, Bradley's last ditch effort to make it as a rock star. He was already married to Lisa and they had one child with another on the way. "We got lots of airplay, but we didn't make any money. I decided to leave the band, which was an agonizing decision. But it was time for me to be true to my family and marriage," Bradley recalled.
Bradley continued to write and play music in his home studio while building a successful business career with the Mrs. Gooch's food chain that was later acquired by Whole Foods. He worked his way up in the company and in 2004, Bradley was made regional president based in Chicago.
In 2007, Bradley released his debut solo album, the Allen Kaufman-produced Come Rain or Shine. Marienthal made a guest appearance on the disc and the title track peaked at #26 on the contemporary jazz radio singles chart.
The following year, Bradley moved back home to Southern California after Whole Foods named him president of the Southern Pacific Region.
"Making Under The Sun was a big financial investment. I can't make another record unless this one sells so I'm fully committed to supporting it properly, including playing live and touring," stated Bradley, who took two weeks off from work to start recording the collection around his birthday last year, which was released on his birthday this year. "We laid down all the skeleton tracks during those two weeks and then spent five months finishing it, working around Jeff's busy recording and touring schedule and my work schedule."
When viewed with perspective, you notice that Bradley's life is a testament to stepping out on faith while gracefully walking the path gradually unfolding before him, whether it is spiritual, family, career, or his artistic muse - music. He's an instrumental prophet who leads by example. "Everything I do is touched or inspired by my faith. The talent I have is a gift from above thus I have a responsibility to share it. I hope people connect with my music and that it brings them some light and joy," Bradley concluded.
We should all be so guided, hopeful and productive during our time under the sun.